When I first built this website, I was pretty much an unknown to the internet community. Sure, if you do a search on my name now, there will be thousands of sites talking about me. The logical solution to getting my name out there was to let my website visitors know who I had worked with or helped that was already in the limelight.
However, it was a tough call in selecting which clients to put front and center. I had a fondness for many; some had websites of their own, then there were the ones who hired me for just a shoot, a phone consultation, or a training session. Keep in mind, working with someone just once is often plenty enough to see results.
If the person has a good running knowledge of eating and exercise, all they may require are little adjustments to their current routines. If you look at one photo shoot taken before our meetings and then one after, the evidence is clear. If you contact them today (if they are even available online or still in the public eye) you will take note of great results.
One thing can be certain -- if these people I present haven't at least read my books, used my products, been in touch with me for business, or worked with Don Lemmon in some way, shape, or form, I would be a fool not to post them now, wouldn't I? While many of these people are well-known, understand that they are not paid for their comments.
These are legitimate quotes associated with Don Lemmon. If you click the links highlighted below, they will lead you to other websites the testimonials are relative too. On those sites you will not only get to enjoy many other wonderful comments from customers and clients, but much more information on my product line.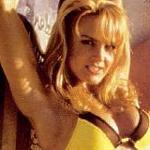 Book One: Exercise & Nutrition - The TRUTH

"Don Lemmon certainly knows what he is doing! I was on a program similar to this, but then again, nothing like Don Lemmon's for my first year on ESPN's BodyShaping which worked wonders. My two workout partners and I are giving Don Lemmon's KNOW HOW a try now without a bit of hesitation."

Laurie Donnelly, Ms Fitness America, Boulder, CO

For more info: CLICK HERE
Book Two: The Ultimate Development

"I entered a natural (drug free) body building contest in 1995 promoted by Denny Kakos and even though the judges said I was listed on score cards as the winner, I was asked to withdraw. The competitors protested saying nobody could look as ripped (lean) as I did without taking drugs! Hey, I passed the drug and lie detector tests. I think they needed to stop crying and get Don Lemmon's Ultimate Development book."

Tony Fabrizzio, Real Estate Agent, Las Vegas , NV

For more info: CLICK HERE
Book Three: Refuse To Fail

"Exercise and nutrition may seem elementary at times, but is it really? You've taken a lot for granted. I have been a pro wrestler, trained with professional athletes, and worked with on lot of different fitness systems over the years. What works is not only taking notes as Don Lemmon recommends but how he recommends taking them. I have tried to prove Don wrong at times, but I always end up coming back to this book."

Mike Coy, Trainer, San Francisco , CA

For more info: CLICK HERE
Book Four: Personal Training Business Guide

"I have never read a book that surprised me like this one. Don has put together something the entire world needs to see. He covers everything a personal trainer or someone looking to go it alone should consider. He has worked with my Bishop, a surgeon friend, my lawyer, and all of our families. I recommend Don and his theories to anyone and everyone. Being a graduate of Palmer School of Chiropractic, I recommend they add his business tips to the course list!"

Dr. Dave Williams, Chiropractor, Las Vegas, NV

For more info: CLICK HERE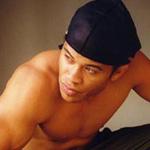 Perfect Vitamin: Multi-Vitamin w/Colloidal Minerals

"I got the Perfect Vitamin and after trying it for a couple of weeks, I am toppling my previous strength records and can already seeing my abs. I still don't understand how taking a multi-vitamin with minerals does this, but who cares? There's magic in them thar capsules. Watch me on TV and see how good I look these days."

Kiko Ellsworth, Actor, North Hollywood, CA

For more info: CLICK HERE
Muscle Protector: Amino Acid Supplement

"The interesting thing is that while there are so many folks claiming to provide the consumer with the highest quality products, I know why nothing else has worked for me. Everyone else has lied and used the cheapest ingredients possible. Don Lemmon came along and rebuilt my faith in amino acid supplements."

Alan Blair, formerly of Labrada Nutrition, Houston TX

For more info: CLICK HERE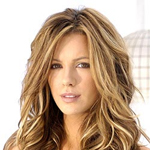 Lemmon's Oil: Essential Fatty Acids Blend

"I really like your work and a lot of the stuff I responded to were things I have painfully realized about myself and totally agree with... I also am glad you are concerned if someone has a giant ass... seriously, I have come across so many docs, nutritionists, et al. that have said the important thing is to be well and that it doesn't really matter what kind of shape your ass is in. I am glad you cover that as well as all the other clever stuff too."

Kate Beckinsale, Actress, Lemmon's Oil User, Hollywood, California

For more info: CLICK HERE
Internal Cleansing System: The Ultimate Herbal Formula

"When Mark Hughes, the founder of Herbalife, passed away in his mid 40's it was highly unexpected and rumors swayed of his drug addictions. I got to thinking. Despite their having an incredible product line at one point, like most people in the industry, we recognize Herbalife has lost its quality. Don Lemmon, your goods have completely replaced Herbalife on my shelves and at a fraction of the cost!"

Ben Seiffer, Distributor, Los Angeles, CA

For more info: CLICK HERE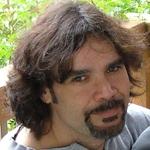 Complete Protein Powder: Whey, Rice & Soy Protein Blend

"So when is it safe to get our wedding rings resized? It's been 3 weeks since my wife & I have used your protein powder as a snack and been able to wear our rings. We have lost so much fat we fear of them falling off! I have been wearing my wife's wedding band and she has been going around looking skinny & single again!"

Steven Poor, Author, Portland, OR

For more info: CLICK HERE
Glandular Therapy: Super Sterol Complex

"I've lost so many inches I'm almost embarrassed to say, but it looks good because I am so tall! I've dropped a tremendous amount of fat and have toned up REAL nice... ask my husband, Bob! And never in my life was I able to control my cholesterol until now either! The products my former physician recommended failed me, but Don's products didn't! I've lost 60 pounds of fat, gained 20 pounds of muscle, and did it 6 months dropping from 180 to 140 pounds."

Kathy Faix, Accountant, Youngstown, OH

For more info: CLICK HERE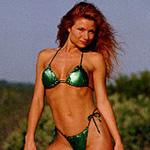 Metabolic Prescription: Fat Burner Supplement

"I not only do not need to worry about fat sneaking up on me now, but if it ever did, this is the only logical approach to losing it! God knows diets didn't work. As a model, I depended upon my physical appearance so it sure was nice to know you can get away with exercising so little and eating so much. You get to eat so many great things and not only become healthier, but look your best too!"

Heather Pariso, Ms Internet World, Dover, OH

For more info: CLICK HERE
Best Shape Of Your Life: The Fitness Community

"After trying so many of those 'fad diets,' especially Atkins (the diet that made me want to slit my wrists open after every meal), I gave up on my desires to look, feel, and be healthy – until I discovered Don's KNOW-HOW program. I was, at first, a bit skeptical, but ordered his first book and decided to give it a try. Finishing book one opened my eyes to so many things I didn't know and taught me the truth about things I thought I knew about dieting and exercising. It has completely changed my perspective about what kind of foods I eat and HOW I eat them. It has also caused me to work harder while spending less time in the gym, which I never thought was possible until I actually gave it a try. Within just two weeks of trying his program, I was already shedding five pounds of unwanted fat and feeling loads more energetic than I ever was – and this was without diet pills! And while I'm on the subject of shedding five pounds of unwantedness, did I forget to mention that my digestive system felt like it was completely cleaned out? Thanks so much, Don Lemmon!"
Ms. Shawna, Pizzazz Magazine editor, Los Angeles , CA
For more info:
CLICK HERE